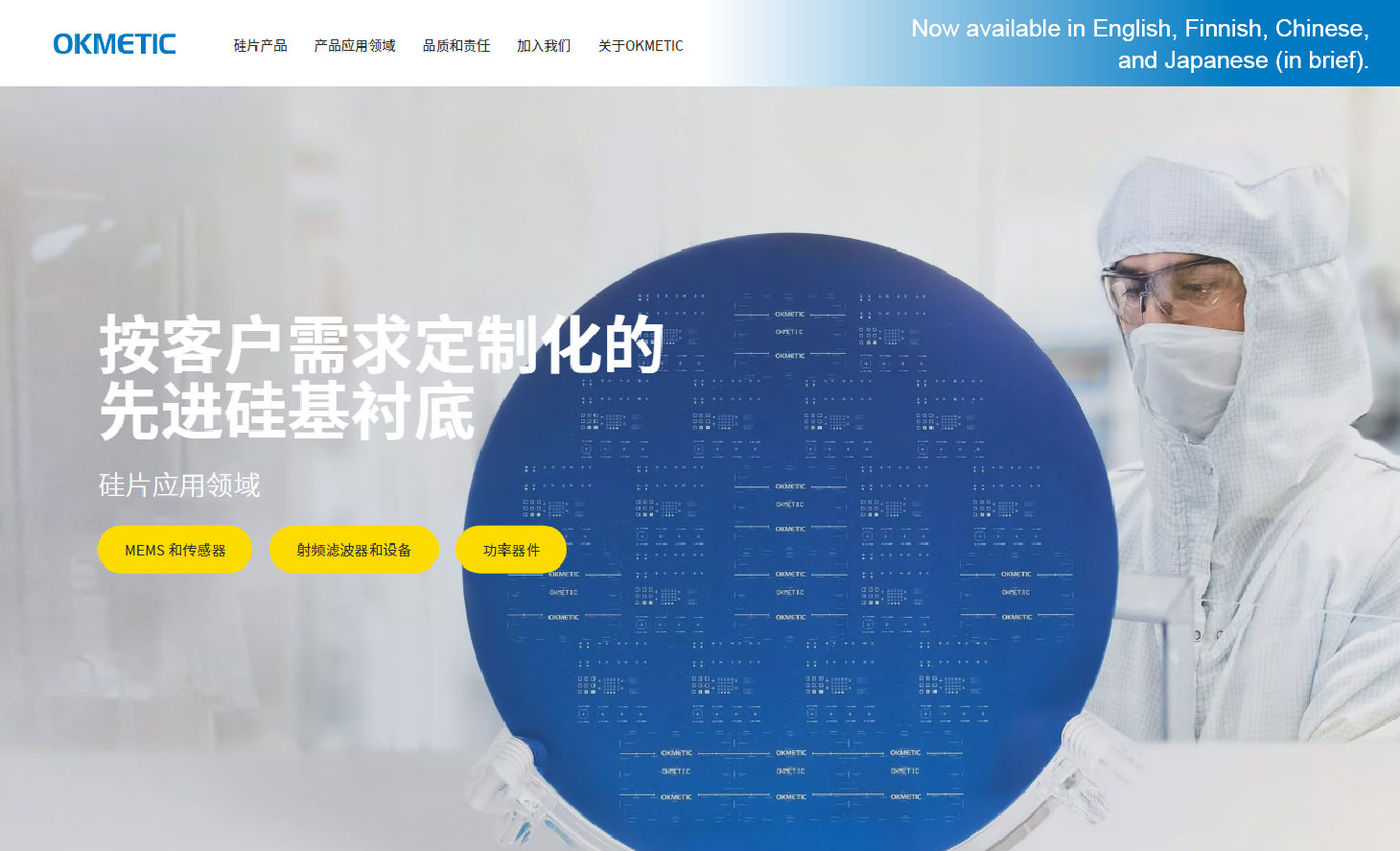 Okmetic.com/zh/ now provides more content in Chinese
We are happy to announce that Okmetic has today published Okmetic.com/zh/ targeted at Chinese speaking audience. The new localized website will provide comprehensive information and content on Okmetic as well as its technology and products in Chinese. The new site will help us serve our Chinese speaking customers even better.
Okmetic website is now available in English, Finnish, Chinese, and Japanese (in brief).