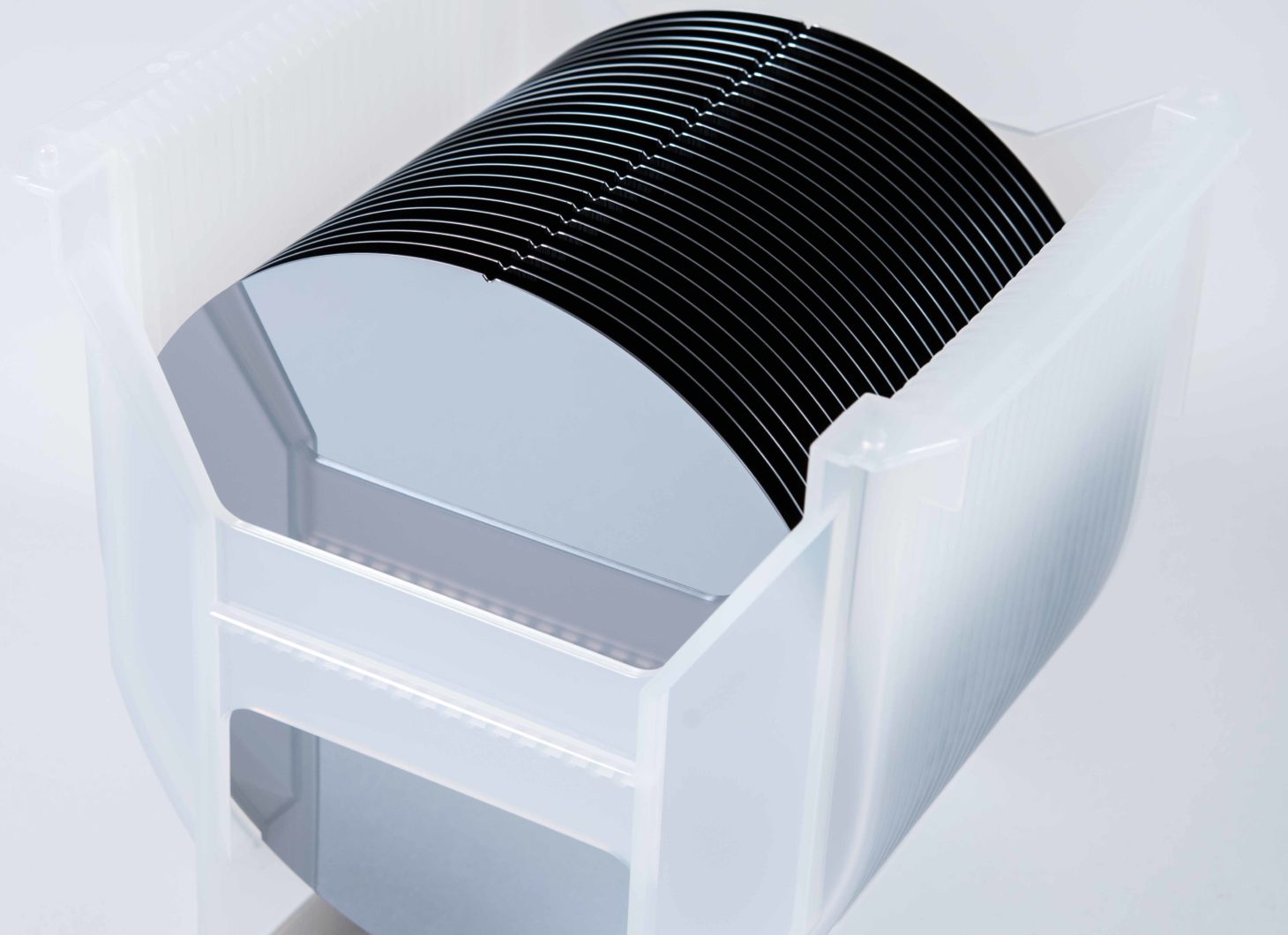 SSP wafers – Single Side Polished
Okmetic Single Side Polished SSP wafers offer a perfect platform for surface MEMS, capping as well as RF and Power devices. In-house crystal growing and wide selection of wafer materials enable the manufacture of customized SSP wafer solutions.
Crystal growing is one of Okmetic's key competencies and it provides the foundation for the manufacture of customized SSP wafer solutions both in-house and in subcontracting. Our focus is on providing our customers with wide range of crystal materials and wafers for varied needs.
Wide range of crystal and wafer materials enable customized solutions for varied needs.
Our high-resistivity RFSi® wafer line includes SSP wafers for the needs of RF filters and devices, Power wafer line includes low and medium resistivity SSP wafers tailored for the needs of various power devices, and on this page we focus on SSP wafers with normal resistivities for the needs of surface MEMS and capping. Many MEMS devices such as pressure sensors, accelerometers and gyroscopes are typically using SSP or DSP wafers as a platform, but the use of SOI wafers has long been on the increase for the sake of their cost-effectiveness.
Unparalleled SSP wafer capabilities
Okmetic's in-house crystal growing creates unparalleled capabilities for the SSP wafers and thus customer's processes. Okmetic Single Side Polished (SSP) wafers offered in 150 to 200 mm diameter are compatible even with the most demanding process lines due to our tight cleanliness and quality requirements. In addition, our SSP wafers have excellent thickness and flatness capabilities. Okmetic also supplies SSP wafers with non-standard thicknesses as certain specialty devices or applications require very thin SSP wafers or very thick SSP wafers as a platform. Thick wafers are suitable for example for GaN epi deposition.
Okmetic has wide selection of 150 to 200 mm SSP silicon wafers: Wafer dopants include arsenic, phosphorus, and boron. Crystal orientation can be <100>, <110>, <111> or off-oriented and thicknesses range from 400 to 1,150 µm and resistivities from <0.001 to >7,000 Ohm-cm. Backside treatment can be etched, polyback or LTO.
SSP wafer specifications
Growth method
Cz, MCz, A-MCz®
Diameter
150 mm, 200 mm
Crystal orientation
<100>, <110>,<111>, off-oriented
N type dopants
Arsenic, Phosphorus
P type dopants
Boron
Resistivity
From <0.001 to >7,000 Ohm-cm, Engineered Ultra High Resistivity wafers for over 10 kOhm-cm resistivity
Thickness
200 mm: 550 to 1,150 µm*
150 mm: 400 to 1,150 µm
*Other thicknesses possible with certain limitations
Backside treatment
Etched, Polyback, LTO
Contact us
Request a quote or product details