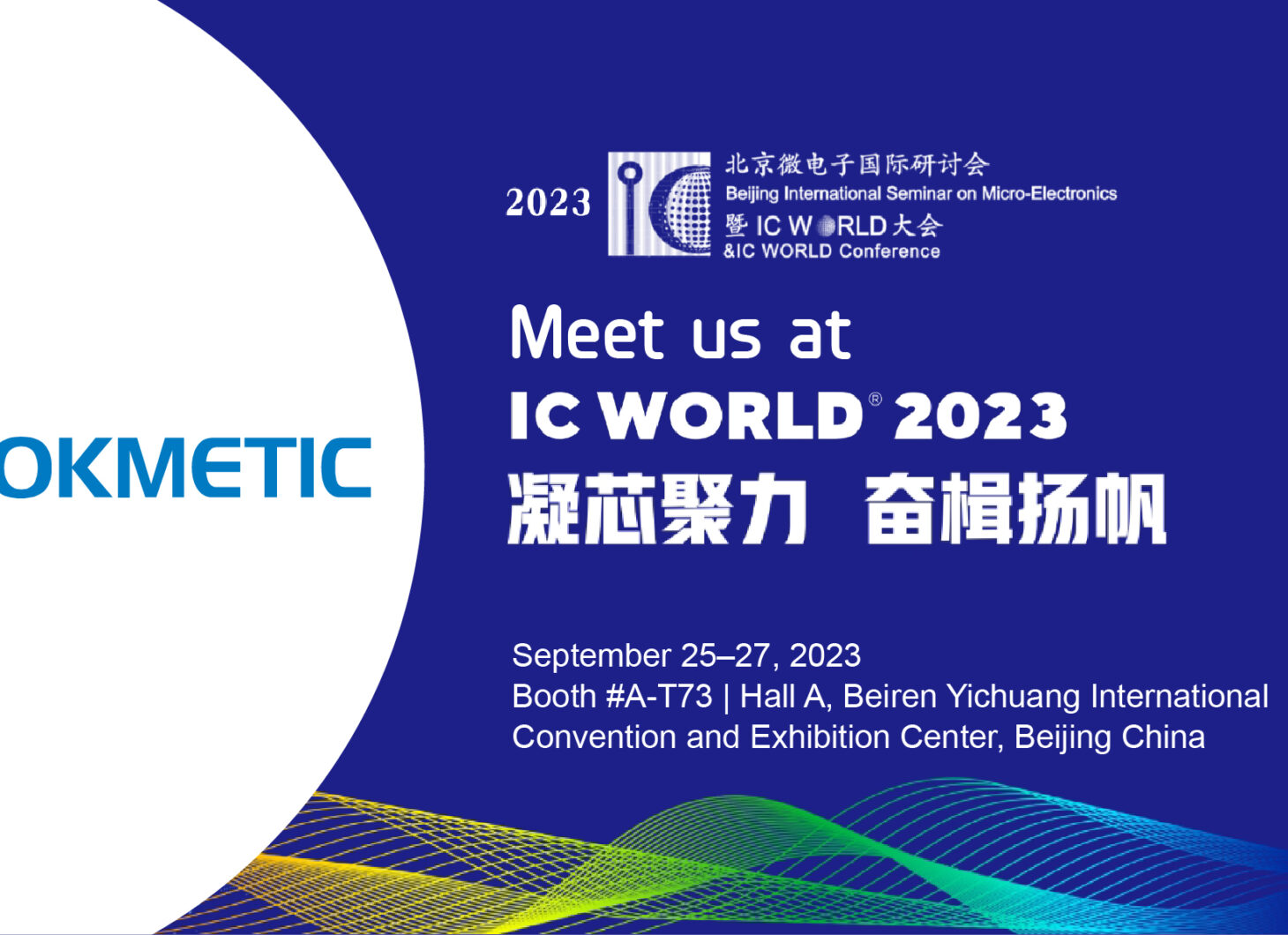 Okmetic is participating 2023 IC WORLD Conference in Beijing during September 25-27
Okmetic is participating Beijing Microelectronics International Symposium & IC WORLD Conference during September 25-27 at Beiren Yichuang International Convention and Exhibition Center, Beijing China. 
Adhering to the concept of collaborative innovation and deep integration, IC World 2023 is dedicated to link high standard and serialized academic conferences and expos. The event will gather over 150 guest speakers and 200+ exhibitors showcasing the latest technology and front-end application! We are excited to connect with industry professionals to discuss new business ventures in power wafer products. 
Grab the chance to talk with our experts at Booth A-T73 at IC World 2023 in Beijing! Link for registration can be found here.