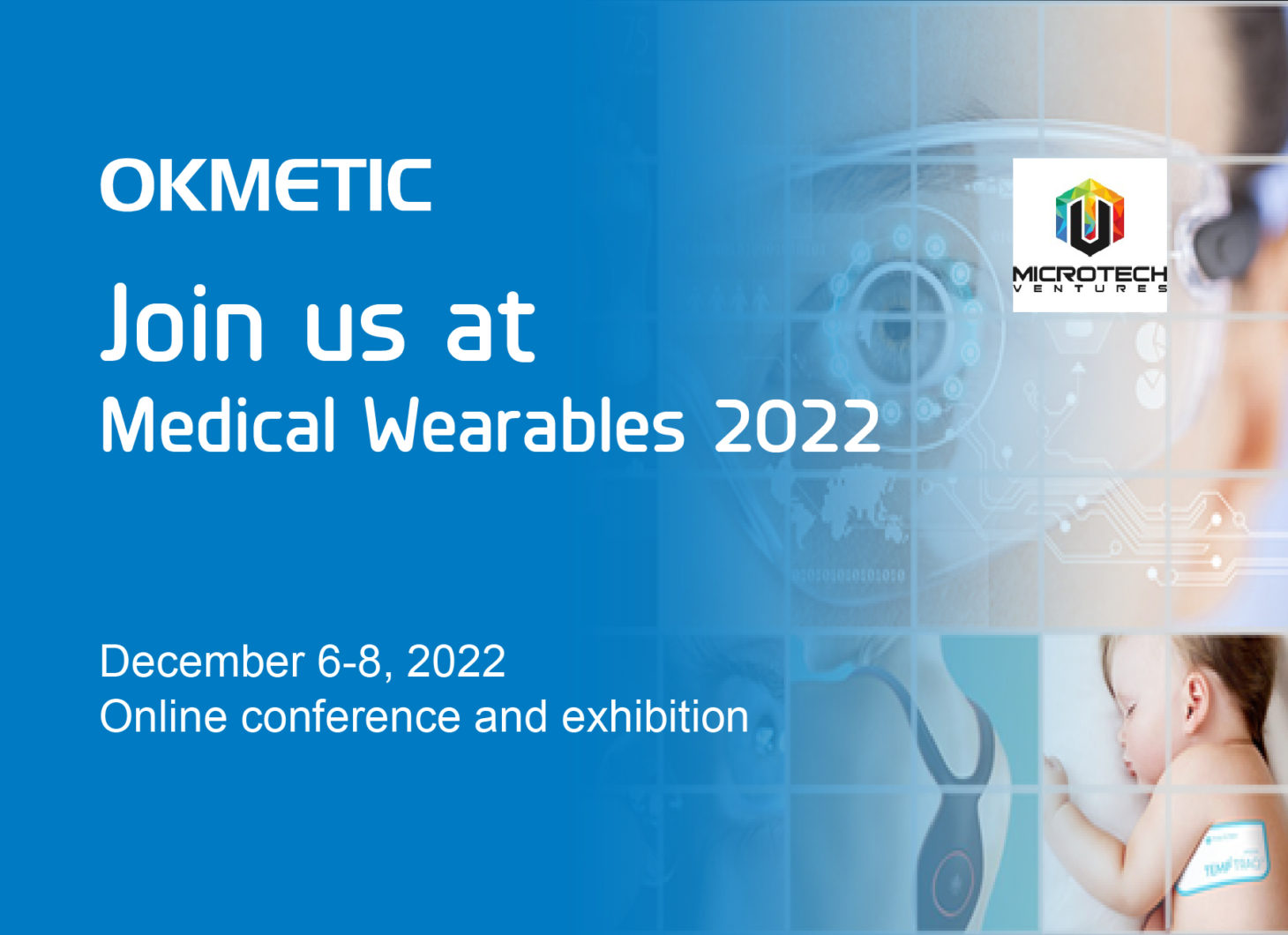 Okmetic is participating Medical Wearables 2022 during December 6-8
Okmetic is participating in Medical Wearables 2022, the 7th Annual Conference and Exhibition during December 6-8 this year. As the largest event worldwide fully dedicated to medical wearables, this three-day fully online conference will be focusing on recent development in medical wearables and providing attendees in-depth presentations from industry experts, as well as networking and discussing opportunities.

We are looking forward to the insightful presentations and discussion on the next-generation medical wearable technologies, fabrication, packaging and assembly techniques. Do not hesitate to contact us online.
Link for registration can be found here.