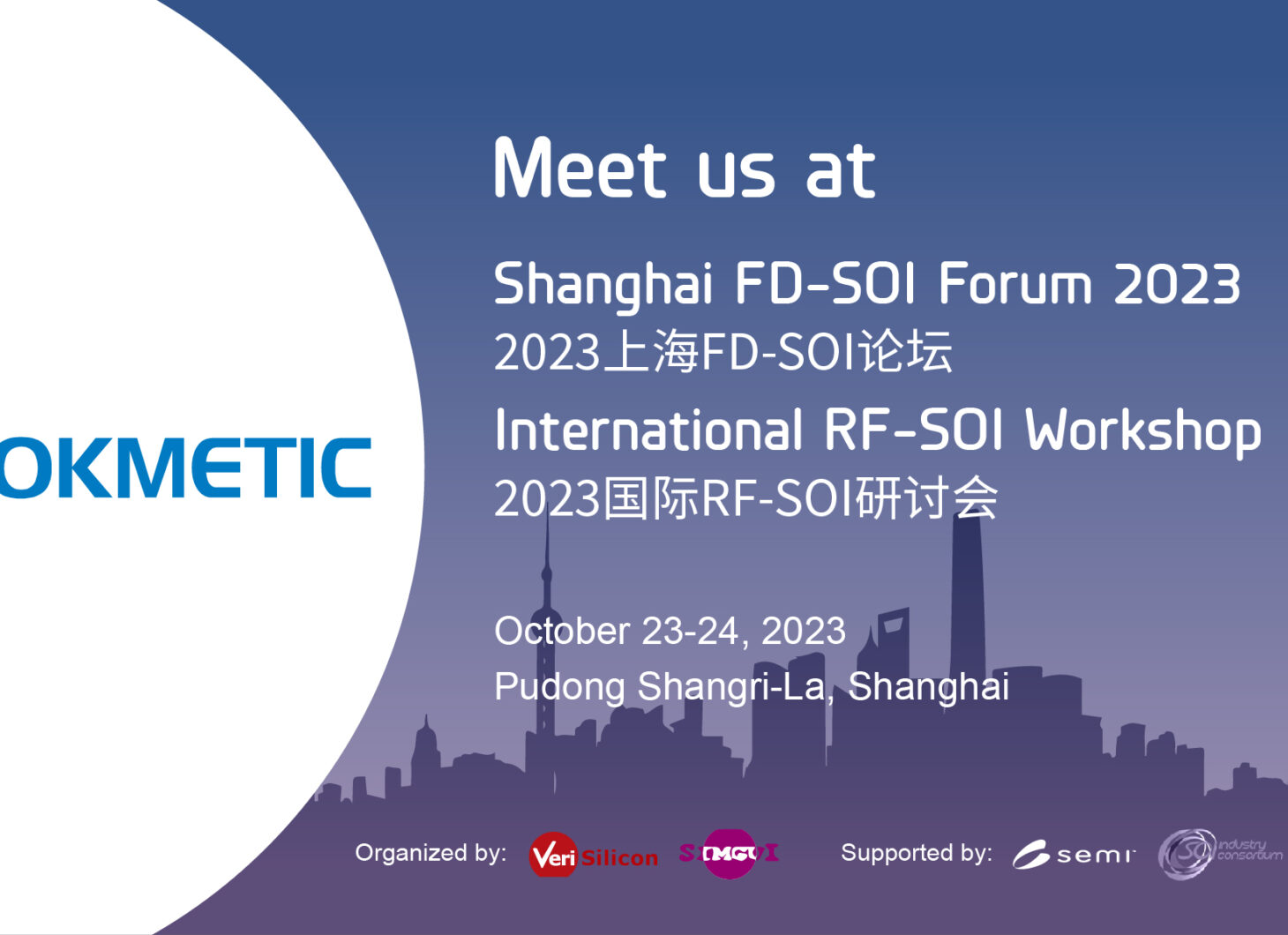 Okmetic is participating Shanghai FD-SOI Forum and 2023 International RF-SOI Workshop
Okmetic is excited to participate Shanghai FD-SOI Forum on October 23rd and 2023 International RF-SOI Workshop on October 24th, to be held at Pudong Shangri-La Hotel in Shanghai, China.
 
The two-day event is organized by VeriSilicon and Simgui and supported by SEMI China and SOI Industry Consortium. Leaders of the industry will share insight on the latest development on SOI market and application, especially in 5G, automotive, smart device, edge AI and etc. With more than 20 years of SOI manufacturing experience, Okmetic is looking forward to networking with worldwide leading representation of system companies, fabless, foundries, SOI wafers and substrate companies in SOI-ecosystem.
Okmetic Bonded SOI wafer line includes solutions for MEMS, RF and Power Management devices. Read more here.
Mark your calendar and get the registration via the link.