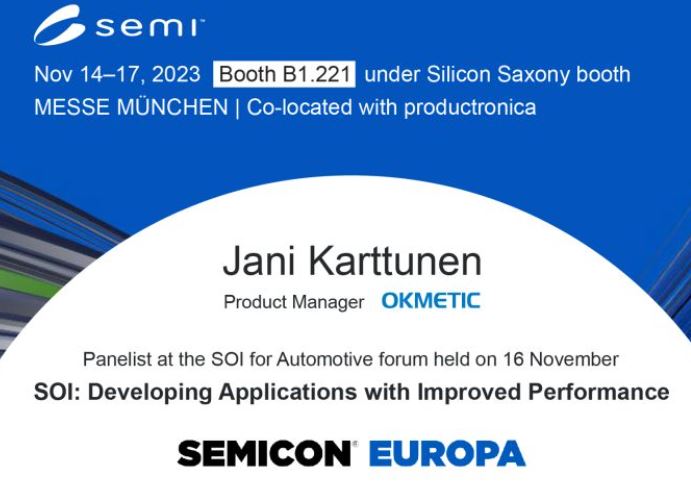 Okmetic participating in Semicon Europa
Okmetic is participating Semicon Europa 2023, co-located with productronica in Munich, Germany during Nov.14-17 this year. Okmetic will be presenting silicon wafer solutions for MEMS, Sensor, RF and Power devices at booth B1.221 under Silicon Saxony booth.
 
With the theme of 'Shaping a Sustainable $1 Trillion Era', the event aims to create the strongest single event for electronics manufacturing in Europe and broaden the range of attendees across the electronics chain. While Product Manager Jani Karttunen will be one of the panelists at the SOI for Automotive forum held on 16 November, Okmetic is excited to discuss with industry experts how SOI technology helps develop applications with improved performance. Learn more about Okmetic's Bonded SOI wafer solutions.