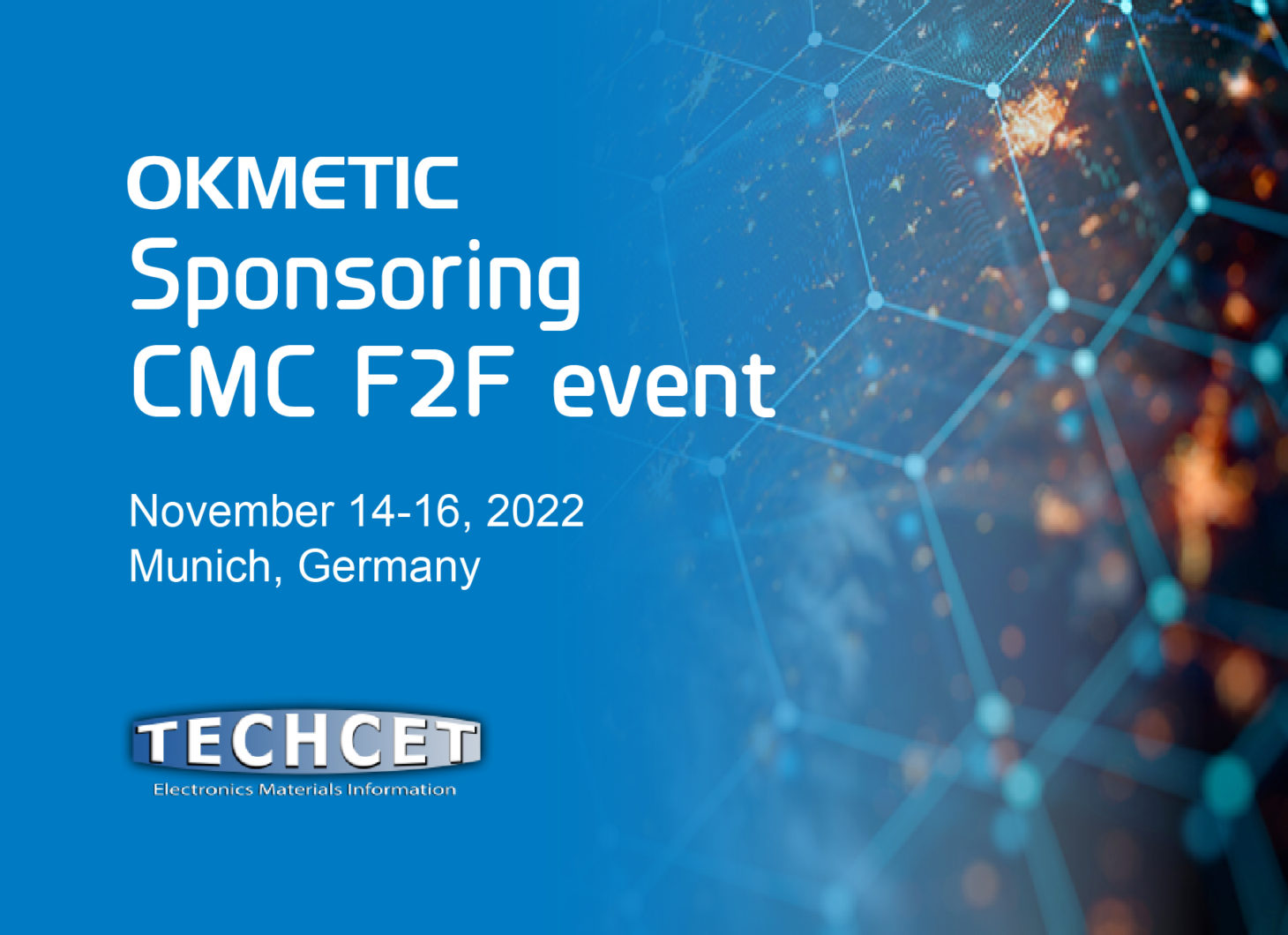 Okmetic is sponsoring the CMC F2F event on 14-16 November
Okmetic is sponsoring the CMC (Critical Materials Council) F2F event organized by TECHCET, to be held in Munich Germany on November 14-16, 2022. TECHCET is a recognized leading authority in electronics materials market forecasts, supply-chain sustainability, and process/materials technologies trends.
The theme of the event is How to Manage Material Supply Chains in the Midst of Expansion and "Winter". We are looking forward to hearing fabs and suppliers' insights on managing material requirements, supply-chains and logistics across many regions in the current situation. It will be easy to participate in the event, as the event is held partially parallel with Semicon Europa with some joint sessions. Secure your place here and join us at the CMC F2F event.