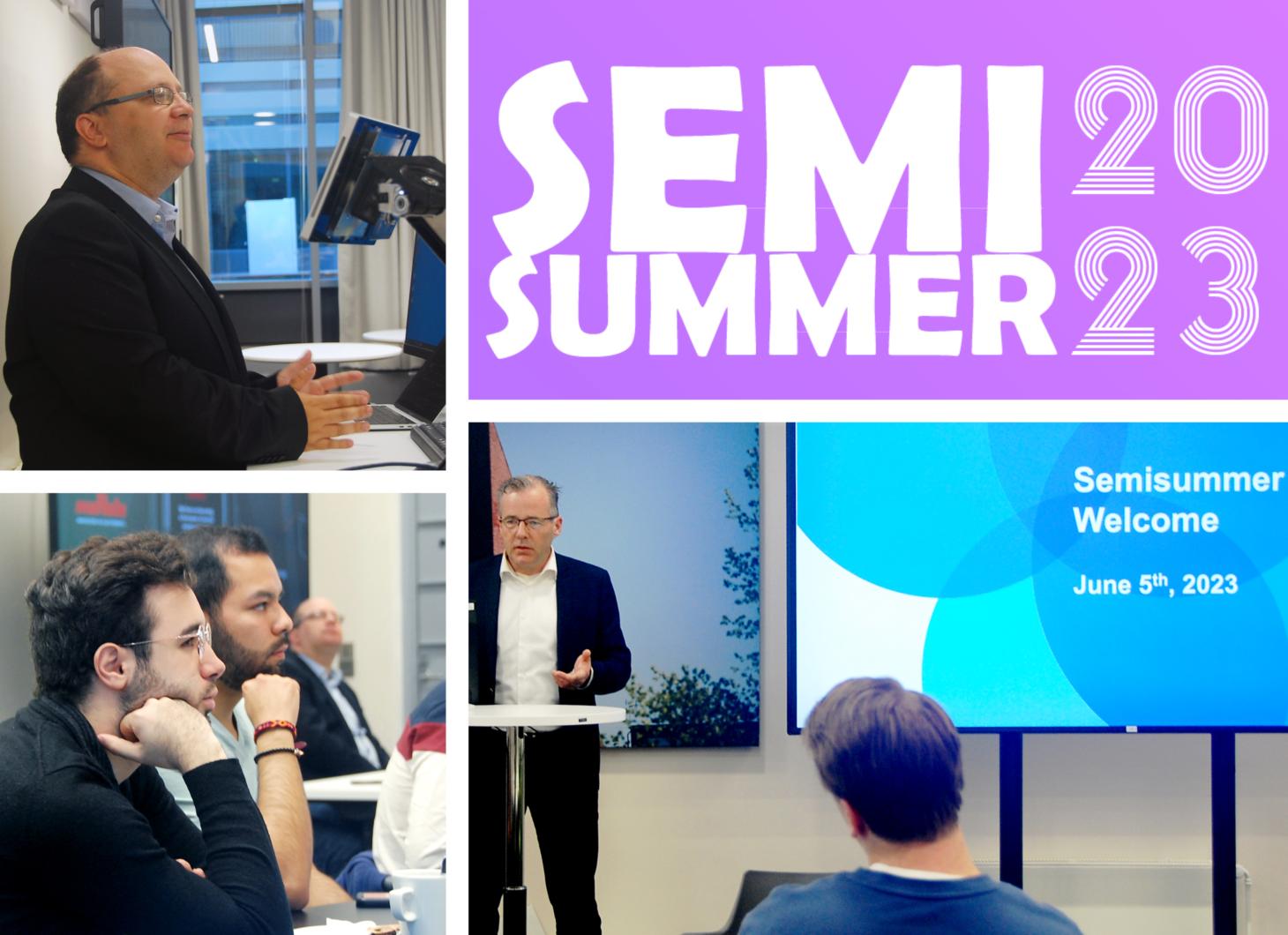 Semi-Summer 2023 is now launched
Yesterday May 5th we attended the opening event of Semi-Summer 2023.
Together with three other semiconductor companies, Okmetic contributes funds to Aalto University to hire summer interns to work within Finnish semiconductor cluster. The introduction on the companies and the Aalto research assistants helped deepen understandings of both parties. The meeting ended up with a discussion and conversation between the students and the leaders from different companies, with some sincere advice on how to further their professional career in the semiconductor industry. The Semi-Summer 2023 program will continue with excursions to the four companies, and hopefully the students would gain practical skills needed in this growing and international field!