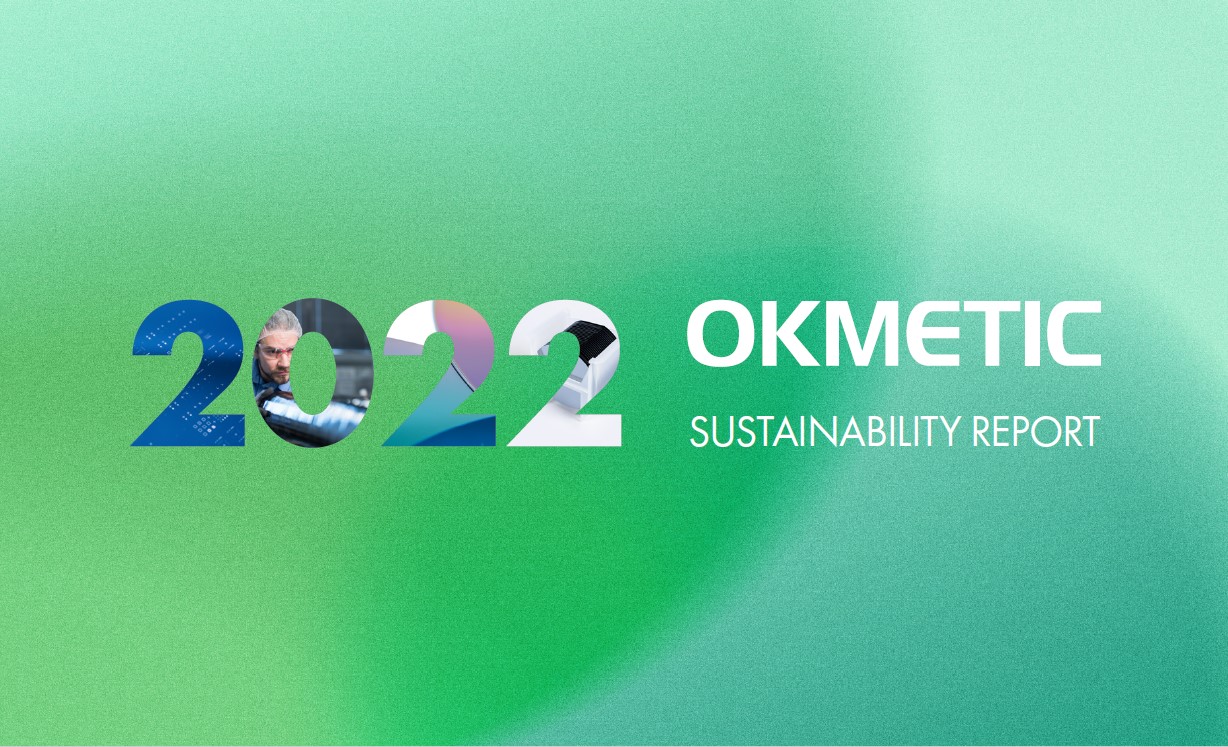 The Sustainability Report for 2022 has been published 
For us at Okmetic, sustainability means building profitable and ethically sustainable business, acting responsibly towards our personnel and other stakeholders, and making environmentally responsible choices. We publish an annual sustainability report in which we describe our sustainability activities. The report for 2022 has now been published and covers our operations more extensively than before.
2022 was a significant year for us in many ways. Net sales and the number of personnel reached a new record. In May 2022, we announced the largest investment in the company's history, nearly EUR 400 million, which will build a major fab expansion next to the current fab in Koivuhaka, Vantaa. With the investment, our production capacity will be more than double, and we will create more than 500 new jobs in Vantaa.
We have calculated our greenhouse gas emissions for 2022 and defined an emission reduction target based on them. Our goal is to reduce direct emissions from our own operations and emissions from purchased energy by 90% by 2030. The main points of the reduction plan are the transition to carbon-neutral electricity, the implementation of heat recovery projects and the commissioning of solar panels.
We have adopted The Responsible Business Alliance's (RBA) Code of Conduct as guidelines for socially responsible operations. This Code of Conduct categorizes social responsibility as follows:
responsibility for personnel
responsibility for occupational safety and health
responsibility for the environment
business ethics
Read Okmetic's Sustainability Report 2022.
The report is published in Finnish and in English as a pdf document on our website. The next report will be published in early 2024.