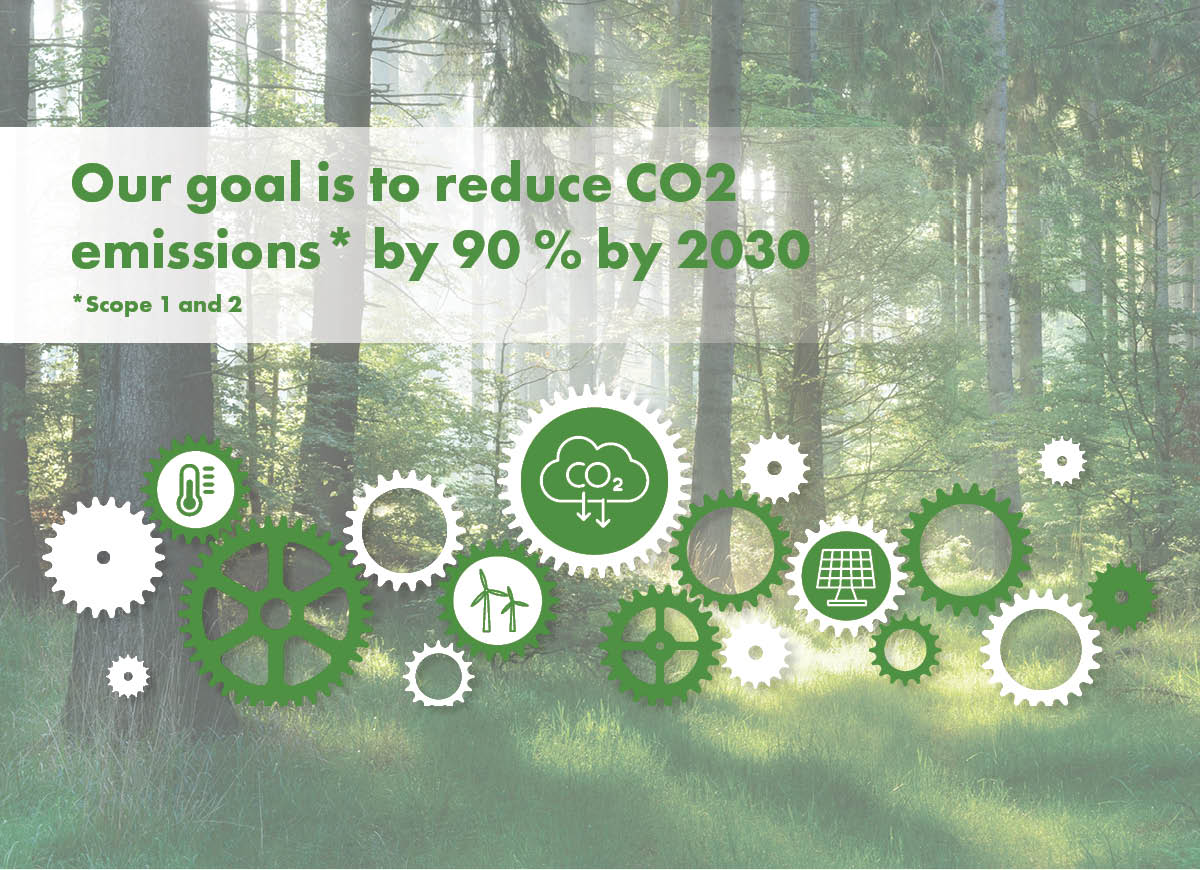 We have set a target for our greenhouse gas emissions
For us at Okmetic, responsible business means that we build profitable and ethically sustainable business, act responsibly in relation to our personnel and other stakeholders, and make environmentally responsible choices.
During the first quarter of the year, we have taken our environmental responsibility a significant step forward by defining a reduction target for our greenhouse gas emissions. Our goal is to reduce the direct emissions of our own operations and the emissions of purchased energy by 90% by 2030. The main points of the reduction plan are the transition to carbon-neutral electricity, the completion of projects related to heat recovery and the commissioning of solar panels.