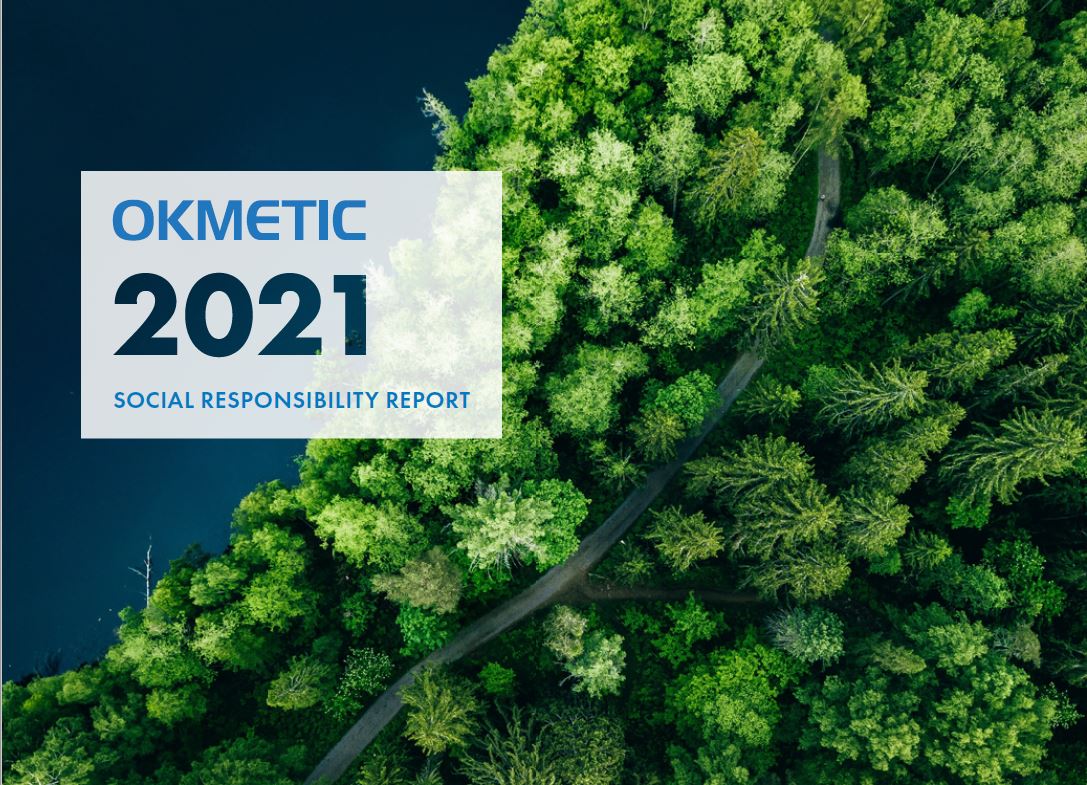 The Social Responsibility Report for 2021 has been published
To Okmetic, responsible business means equal consideration of environment, people and economic factors. We publish an annual corporate social responsibility report outlining our corporate responsibility activities. The 2021 report has now been published.
By developing new technological solutions, we are involved in building a better tomorrow. This way we can respond to many global goals such as slowing down climate change and promoting safety and health of people. Year 2021 was record-breaking for Okmetic in many ways. Both net sales and the number of personnel rose to new records. The company was also awarded the Responsible Business Alliance's (RBA) remote audit recognition for the implementation of corporate social responsibility. As in the previous year, the corona pandemic affected year 2021, but with the help of the learned practices, production ran through this year too without interruption. Since the end of the year, the world has been shocked by the war in Ukraine. Responsibility for the community and people is the most important element of responsibility right now.
We have adopted The Responsible Business Alliance's (RBA) Code of Conduct as guidelines for socially responsible operations. This Code of Conduct categorizes social responsibility as follows:
responsibility for personnel
responsibility for occupational safety and health
environmental policy
business ethics and
management system.
Read Okmetic's corporate social responsibility report 2021
The report is published in Finnish and in English as a pdf document on our website. The next report will be published in early 2023.