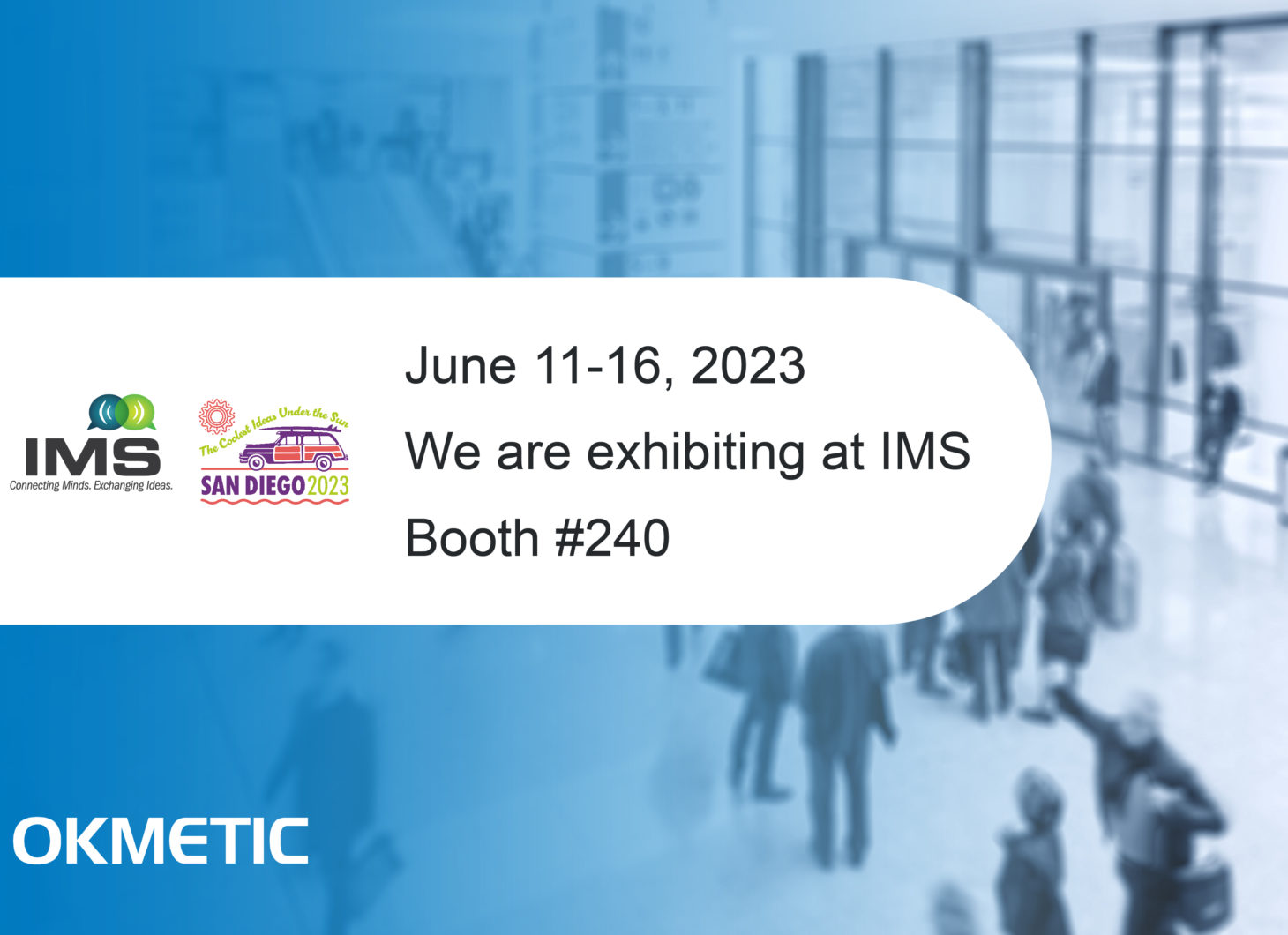 Okmetic is exhibiting at the IMS
Okmetic is exhibiting at the International Microwave Symposium during 11-16 June 2023, in San Diego, CA. IMS2023 will be highlighting a number of areas of RF and microwave engineering that are of topical interest or impact, such as Systems & Applications, Space and Biomedical Applications.
As a leading supplier of advanced, high value-added silicon wafers for RF filters and devices, we are excited to present our High Resistivity RFSi® silicon wafer solutions at the event. Okmetic RFSi® wafer portfolio is a line of specialty wafers combining up to over 10,000 ohm-centimeters of bulk resistivities with advanced surface engineering.
We are looking forward to network with attendees and exhibitors at the San Diego Convention Center in June! Read more about the IMS event from their website.