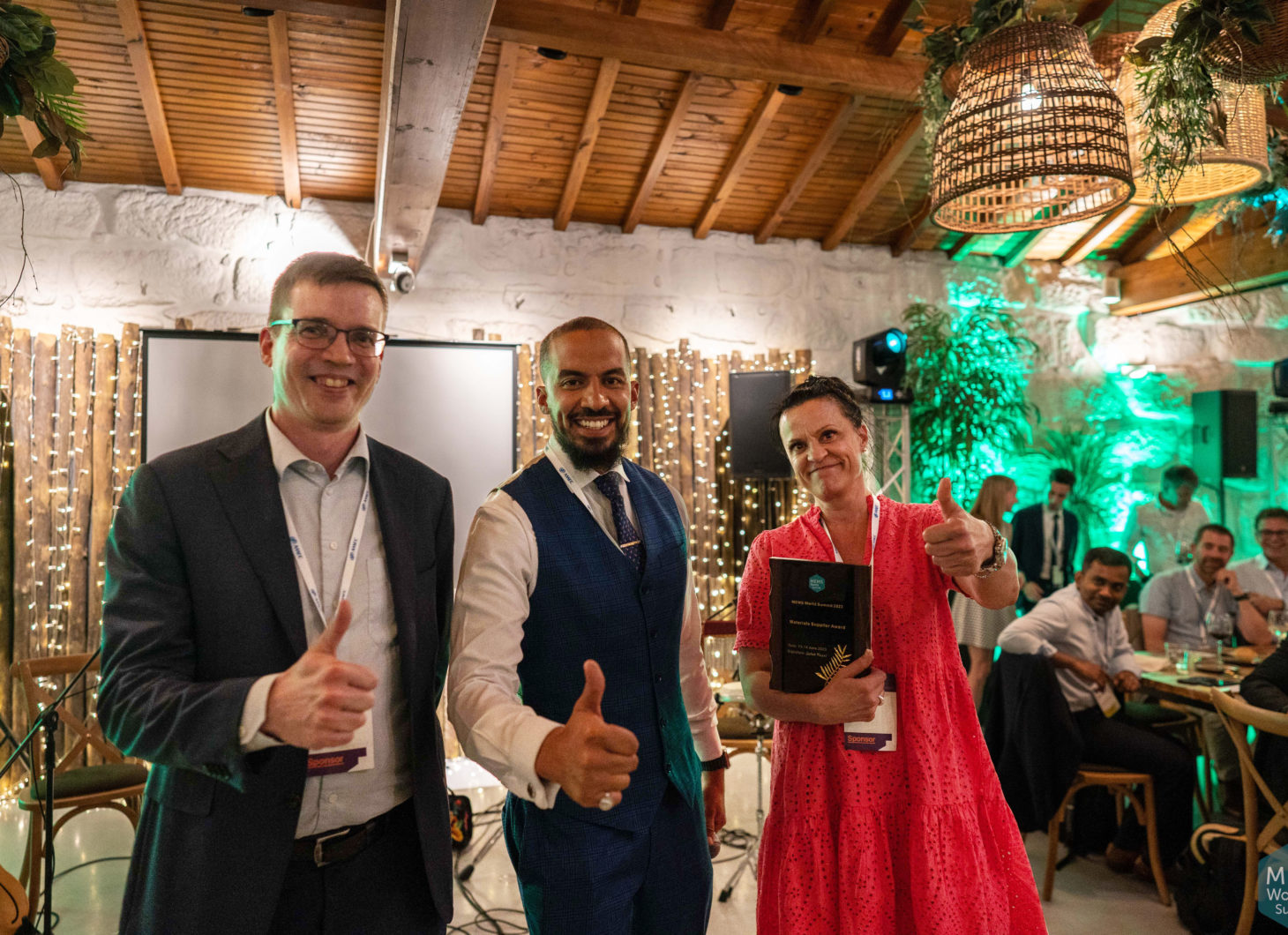 Okmetic has received the MWS Material Supply Award
Okmetic is proud to announce that we have received the MEMS World Summit Material Supplier Award. Okmetic's Vice President, Sales Europe Kukka Vilkuna and Product Manager for patterned products Jani Karttunen have accepted the award at the MEMS World Summit in Porto, Portugal in June 2023.
The semiconductor value chain requires active collaboration across many suppliers. MEMS World Summit provides an excellent opportunity for networking with the industry leaders, as well as sharing the latest information on semiconductor industry developments.
Silicon wafers play a crucial role in the semiconductor supplier chain. As market leader in value added wafers for MEMS, we greatly appreciate this award and look forward to continuing our good cooperation in the future.
Read more about Okmetic's silicon wafers for MEMS and sensors: https://www.okmetic.com/applications/mems-sensors/