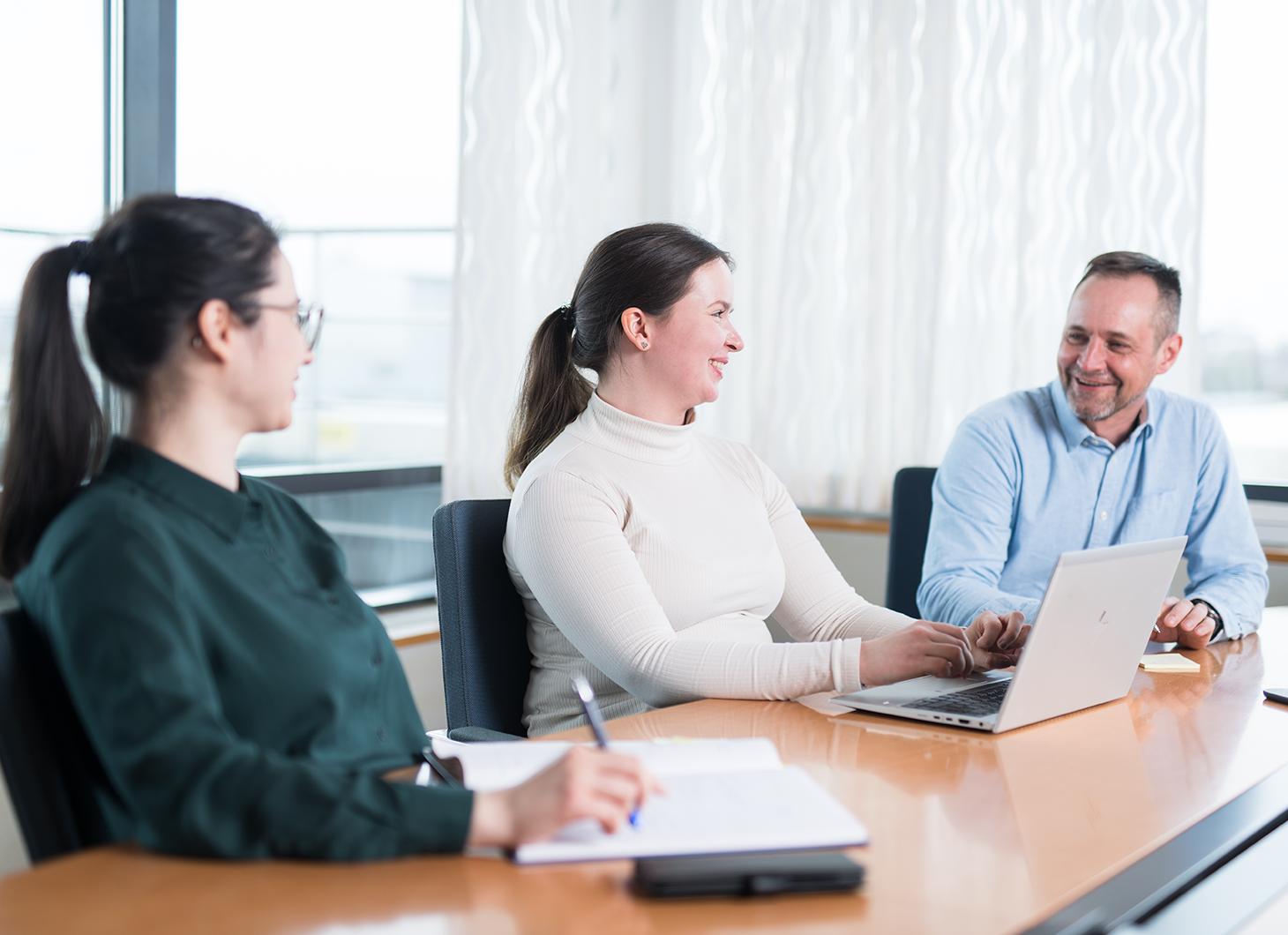 We are hiring over 500 new employees – Join our unique growth story 
Okmetic is strongly growing, the world's seventh largest silicon wafer manufacturer and a leading supplier of advanced, high value-added silicon wafers.
The semiconductor industry is expected to continue to grow and market forecasts suggest positive development. To meet the increasing customer demand, we are making a significant investment to build a new silicon wafer fab in Finland. New fab is planned to be in production use during 2025 with aims to more than double the production capacity and business. This investment will create over 500 new jobs in the future.
Shape the future of the semiconductor industry and join our team!
In the coming years, we offer a wide range of job opportunities. In Okmetic, you can become an international professional or be trained to be an expert in production work.
We are now seeking for new employees to join our great team – both semiconductor professionals as well as professionals in other fields. Check out the open positions or send us your open application! The application forms are in Finnish but applications in English are warmly welcome.
Didn't find the right job for you? Connect with us and get new job offers delivered straight to your inbox.
Tomorrow's solutions are built on silicon
The growth has been driven by key technologies such as 5G, AI, IoT and autonomous vehicles. With the high growth rate, the component shortage has posed a challenge for the entire industry.
We are currently a community of around 600 professionals and a technological pioneer in the manufacture of advanced silicon wafers. Okmetic has developed its unique technology competence by itself. Our seamlessly collaborating personnel has been the cornerstone of the company's success from the very beginning and it also is the foundation for the development of future solutions.
Our future silicon wafer fab and production represent the modern top level in the world, and our automated production lines are operated by trained production experts.